Optical fibre internet
NOW IN BROME-MISSISQUOI!
No need for a contract! Free installation! Get a high-speed internet connection in rural areas! An advanced network that let you enjoy our top of the line technology. If you are a movie or video game fanatic, you will be surprised by our speed reaching 400 Mbps, thanks to the optical fibre connected right to your house. With all that speed available, your downloads will be faster than you could have imagined.
Connecting Canadians to each other and to the world is at the heart of Canada's digital economy and the key to unlocking our tremendous economic potential.
Visit Connecting Canadians Website to learn more.

Our plans via optical fibre
Choose between those montly plans and find the one that fits you the most.
FIBRE 50
50 Mbps download
10 Mbps upload
100 GB bandwidth
FIBRE 50 unlimited
50 Mbps download
10 Mbps upload
Unlimited bandwidth
FIBRE 100
100 Mbps download
30 Mbps upload
200 GB bandwidth
FIBRE 100 unlimited
100 Mbps download
30 Mbps upload
Unlimited bandwidth
FIBRE 400
400 Mbps download
50 Mbps upload
300 GB bandwidth
FIBRE 400 unlimited
400 Mbps download
50 Mbps upload
Unlimited bandwidth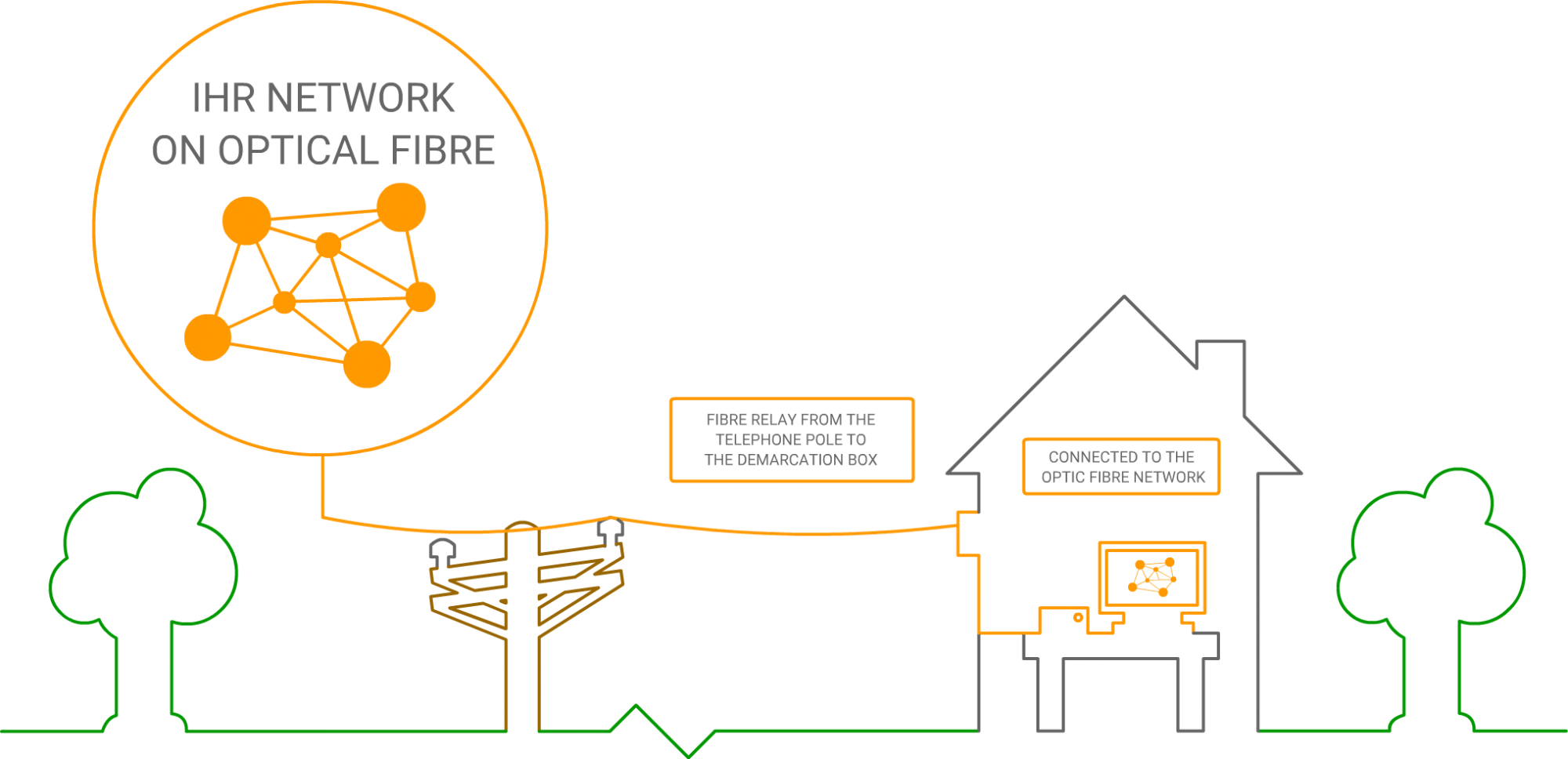 Fibre info
FTTH network: Fiber To The Home You are granted with a quick and reliable internet service, available in remote locations. You don't have to connect using a password or use your phone line anymore. We deliver a strong and permanent internet connexion. Our services are available in the following areas:
In MRC Brome-Missisquoi:
Pike-River (deploying)
Stanbridge Station
Bedford
Le Canton de Bedford
Notre-Dame-de-Stanbridge (deploying)
Saint-Ignace-de-Stanbridge (deploying)
Saint-Armand (deploying)
Stanbridge East (deploying)
Sainte-Sabine (deploying)
Dunham (deploying)
Frelighsburg (deploying)
Cowansville (deploying)
Farnham (deploying)
East Farnham (deploying)
Brigham (deploying)
Abercorn (deploying)
Bromont (deploying)
Lac-Brome (deploying)
Brome (deploying)
Sutton (deploying)
Bolton-Ouest (deploying)
In MRC Haut-Richelieu:
Henryville
Lacolle
Noyan
Saint-Alexandre
Saint-Blaise-sur-Richelieu
Saint-Georges-de-Clarenceville
Saint-Jean-sur-Richelieu (Petit-Bernier and Grand-Bernier Sud)
Saint-Paul-de-l'Île-aux-Noix
Saint-Sébastien
Saint-Valentin

Sainte-Brigide-d'Iberville
Our deployment calendar is updated monthly.
Got any questions? Visit our customer service section.
Got any question ?
If our service is available in your area, it is probable that an interconnection box has been installed to your house at no cost. If our technician didn't show up to your place, you can contact us to learn about the availability of our product. Fill our survey and register to our mailing list to be informed quickly about the availability in your area.
Contact us